Dear Nordic Team,

After reinstalling, debugging, and reading other posts about blank screens on DevZone, I've not been able to launch nRF Connect For Desktop Bluetooth Low Energy v4.0.4-patch1.
I think it's related to the error displayed in the console (Accessed through CTRL+SHIFT+I) "Not allowed to load local resource":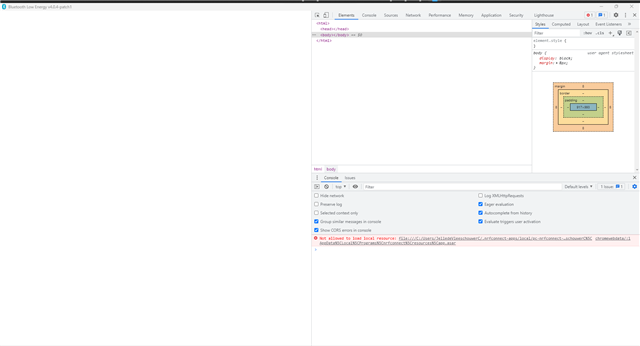 Is this something you have experienced before and do you know a way around this?
This is on Windows 11.
Best regards,
Jelle