Hi,
I've launched wireshark + nRF52 Dongle successfully and I'm also able to select my device (named EWAT AI-No) from the list to sniff. However there's something I don't understand. Where does the Google_08:8f:63 string come from?
The device is a EYSHSNZWZ based on nRF52832 with UART BLE application example.
Here's the screenshot.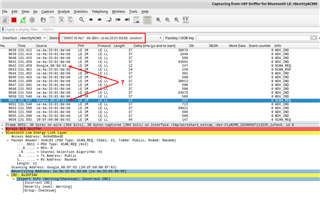 gaston