Hi, I try to install nRF connect for VS Code on Ubuntu 20.04 LTS according to the installation guidelines. When I want to set the SDK and toolchain path in the quick setup I always get the same error message (see screenshot).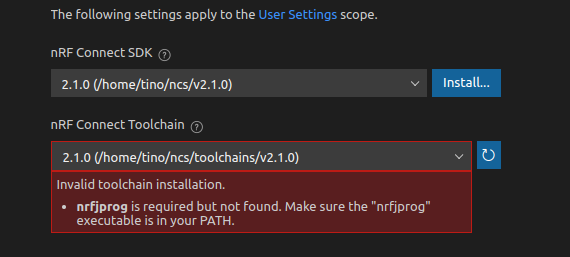 I had the same problem before when trying it on Ubuntu 22.04 with a manual nRF connect SDK installation.
any suggestions how to fix it?