Hello!
I'm developing my own board featuring the nRF5340.
I wanted to add a PCB antenna to my layout and I figured the fastest way to create a functional prototype is to copy the nRF5340 DK antenna.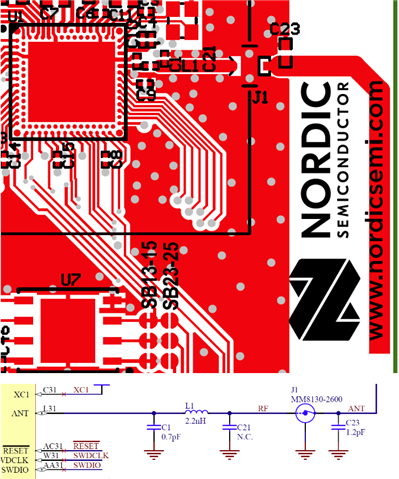 So I just wanted to have some confirmations before going all in:
Is the matching circuit chip side ok? Do I need to consider any other PCB specifications?
Is it ok if the RF trace is different from the DK, but matches the 50 ohm anyway?
I wanted to place a 0 Ohm Resistor instead of the J1 antenna connector. Is it a problem? This way I can have different trace constraints for the RF trace and the ANTENNA trace
If in the future we realize that the antenna doesn't work (either with the DK design or with a custom design), is it possible to have the board revised directly form the Nordicsemi team?
All the best,
Dario